What is FOOT-ID?
Learn how biomechanical analysis and the right shoe can improve your running.

Our expert staff can guide you to the perfect fit with a personalise ASICS FOOT-ID service.

Book a complimentary appointment today.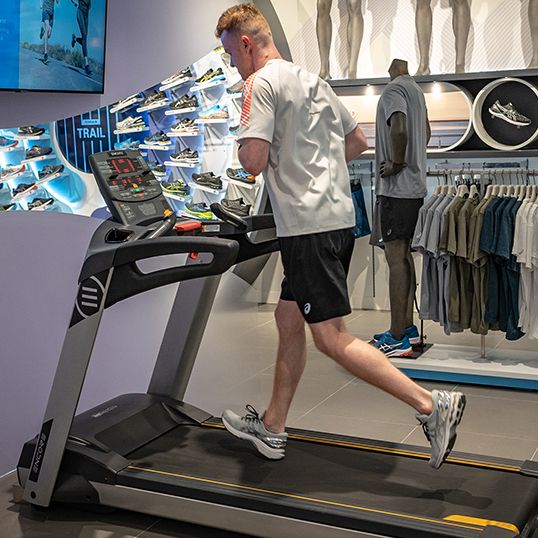 Measurements to improve training
Your gait cycle is analysed using video. This involves running on a treadmill for a few minutes while your feet are filmed. The images are then analysed by an ASICS expert. 
The focus of gait analysis is to measure your degree of pronation. Based on this analysis you can try on shoes that match your pronation pattern.

Ways to determine your foot type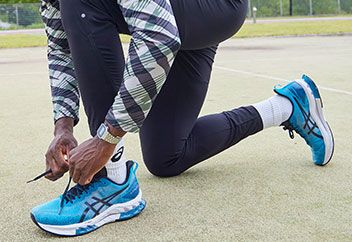 Video Gait Analysis
A video is taken of a runner's feet while running on a treadmill. The video footage is slowed down and the function of your foot and how it moves when hitting the ground is analysed in detail by an ASICS staff member who will explain your running type and help you select the right pair of running shoes.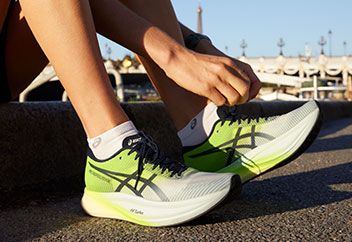 Visit An ASICS Store for Guidance
Receive individual product advice at one of our running stores. Trained staff members will be happy to assist you with fitting and special services. Find an ASICS store near you through our Store Locator.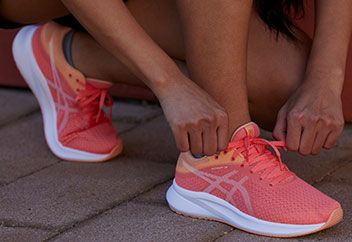 Book an appointment with a medical professional
Medical professionals such as a podiatrist can then provide specific advice to you regarding your individual needs. You can then bring that information into store as assist staff with finding the right shoe for you.