WE ARE NETBALL
ASICS CELEBRATES 20 YEARS OF INNOVATION, PROTECTION AND SUPPORT.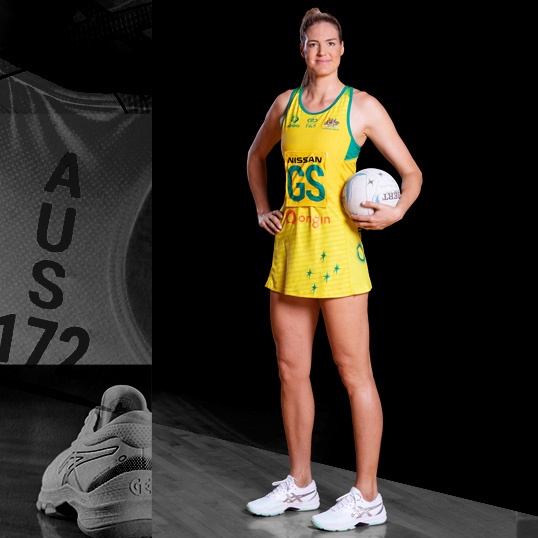 GEL-NETBURNER 20
The toughest and most durable model of our Netball family, the GEL-NETBURNER 20 can take the punishment while still delivering that lightweight feeling thanks to its FLYTEFOAM midsole.
Featuring the thickest outsole in the range for more rubber contact underfoot and available in a (D WIDE) width in 3 new colours.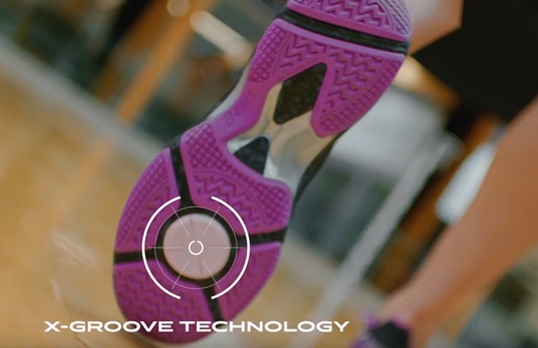 NETBURNER SUPER FF
The NETBURNER SUPER FF features X-Groove Technology in the forefoot for explosive change of direction and movement on the court.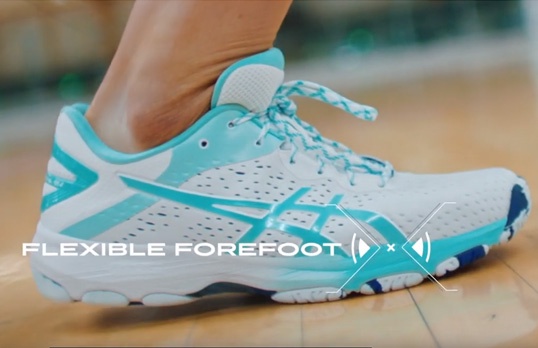 NETBURNER PROFESSIONAL FF 2
The GEL-NETBURNER PROFESSIONAL FF 2 is lightweight and flexible for speed and quick movement around the court
THE 2020 ASICS NETBALL WEAR FACTOR GUIDE
It is no secret that netball is one of the most punishing sports on footwear and the lower limbs. When it comes to the comfort and
durability of your ASICS netball shoes it is vital to consider two very important factors: your technique and the surface that you are playing on. Identifying these will help you to purchase a shoe that is going to feel better and last longer.
Download the full Netball 2020 Wear Factor Guide below. 
LOW-MEDIUM WEAR
Players who show even wear in all areas of the outsole. For players who like to use a running shoe but find it wears prematurely.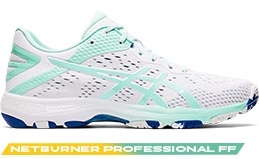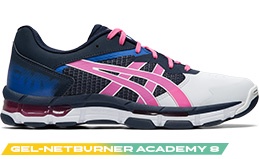 MEDIUM WEAR
Players who wear the front toe and medial (inside) forefoot area quite severely compared to the other portions of the  outsole.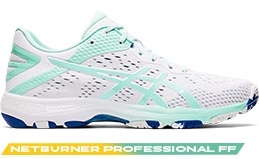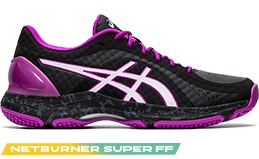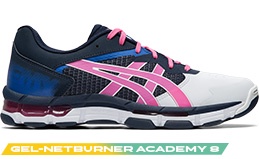 MEDIUM-HIGH WEAR
Players who wear the front toe and medial (inside) forefoot area before other areas of the shoe.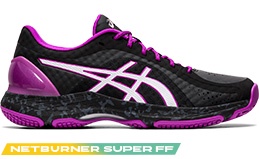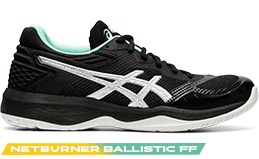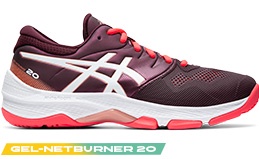 HIGH WEAR
Players who wear out the outsole completely in all areas including the toe and inside forefoot area, the ball of the foot and the heel area of the shoe.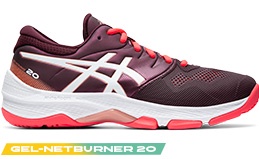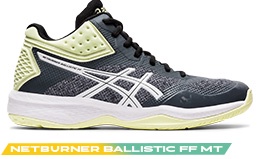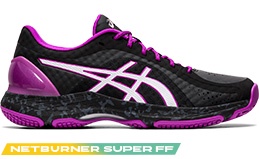 This chart is intended as a guide for netballers who are aware of their own wear factor. If you're in doubt as to your wear factor, ask the ASICS salesperson for assistance.